The Dude's Meal Prep Manual: This Ain't Your Momma's Cookbook!
by Brian Baker & David Snedden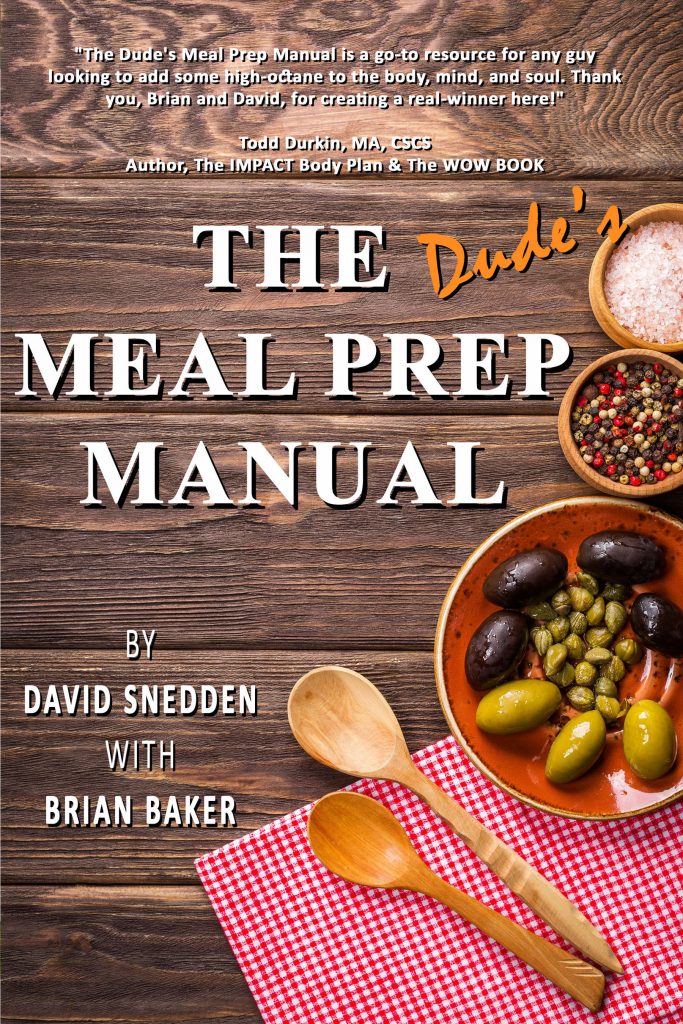 The Dude's Meal Prep Manual is more than a cookbook. It is a system to guide you to success in the kitchen, success in the gym, and success at work.
You may not be the greatest cook now but with theses simple and easy-to-follow instructions you'll be like Macgyver in the kitchen, able to whip something up on short notice with basic supplies and materials on hand.
The manual gives you knowledge of the tools you need, how to use them, and where to find them.
The kitchen will become your workshop as you become more capable, independent, efficient, and knowledgable. By eating better, you'll have more energy to perform at a high level tomorrow
Just like working out, the best time to start was yesterday.
The next best time is today!