My John 3:16: The Story of How My 17 Year-Old Son's Stroke Changed Our Lives Forever
by Victoria Night and John Michael Night
John Michael was a typical 17 year old boy with hopes and dreams of what was to come. A senior in high school and having just signed his National Letter of Intent to play D1 lacrosse, life was good.
Then one December morning it all changed.A massive brain stem stroke left John Michael locked-in, unable to speak or move anything but his eyes. With the worst possible prognosis, John Michael has defied the odds and continues to fight to get his life back.
Walk alongside the Night family as they experience the unthinkable. Told through the voices of the family, including John Michael himself, this is a heartfelt story of love, inspiration and miracles.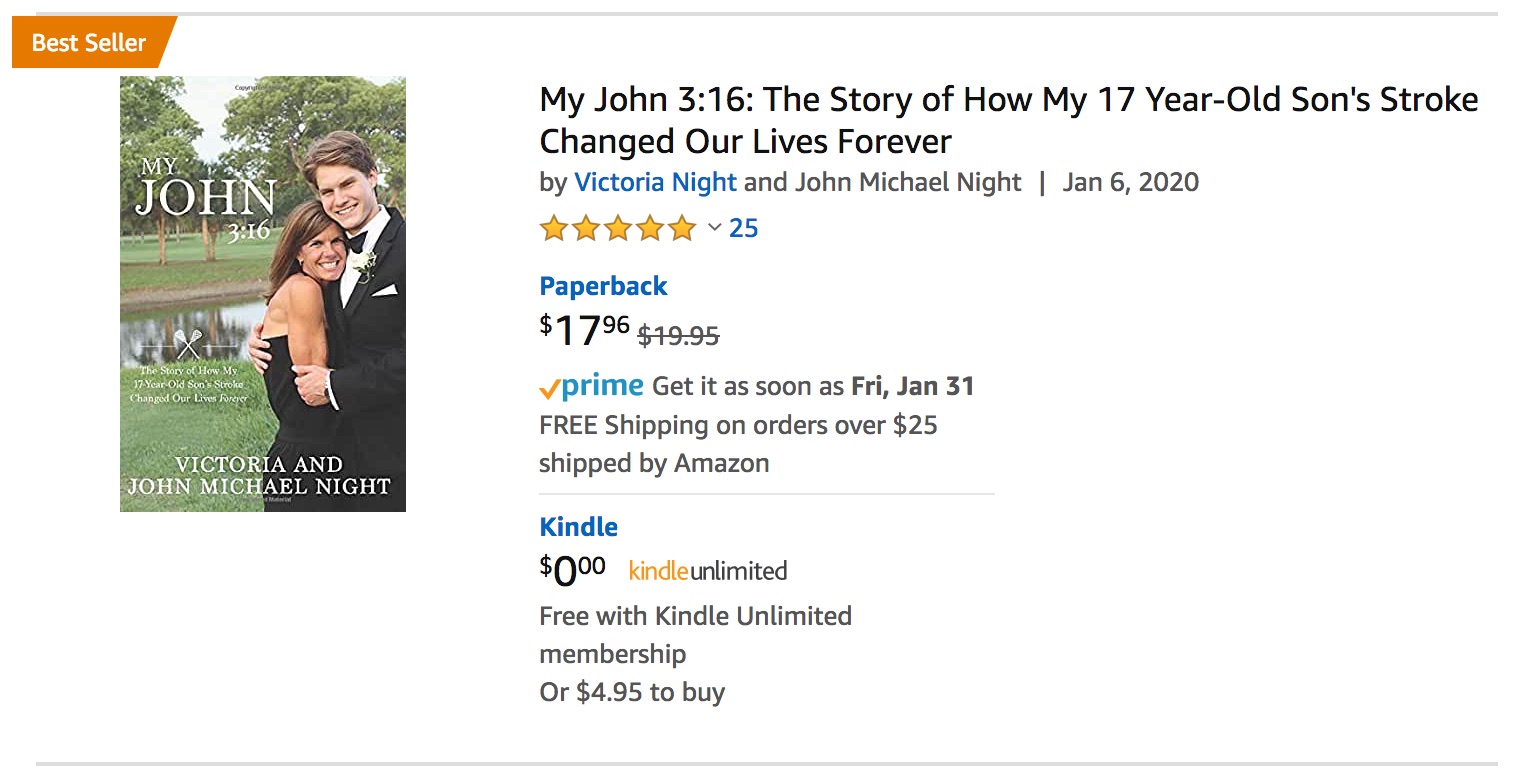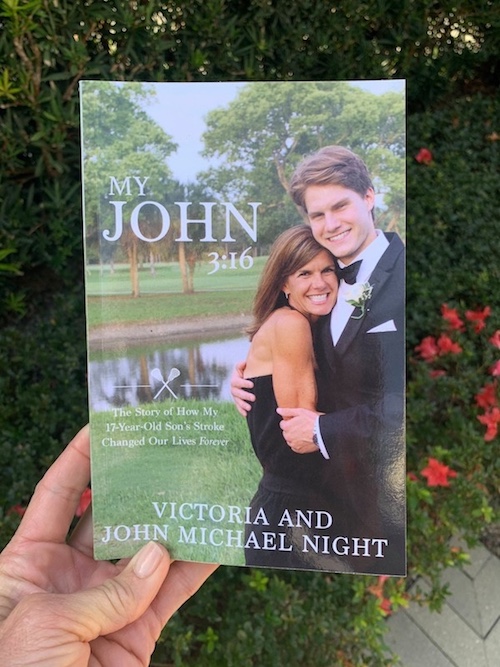 This is one of our favorite moments — when an author gets to hold their own book in their hand for the first time. We just received a text from our newest authors, Vickie and John Michael Night, sharing this magical moment with us! I can honestly say that it never gets old!
We love sharing this moment with every author! If you want to feel that same excitement with your own book, then let's get you writing. Just click here and we can talk about how to get you started.