Be Great Today: How to be Intentional With Your Attitude and Actions to Create Your Best Life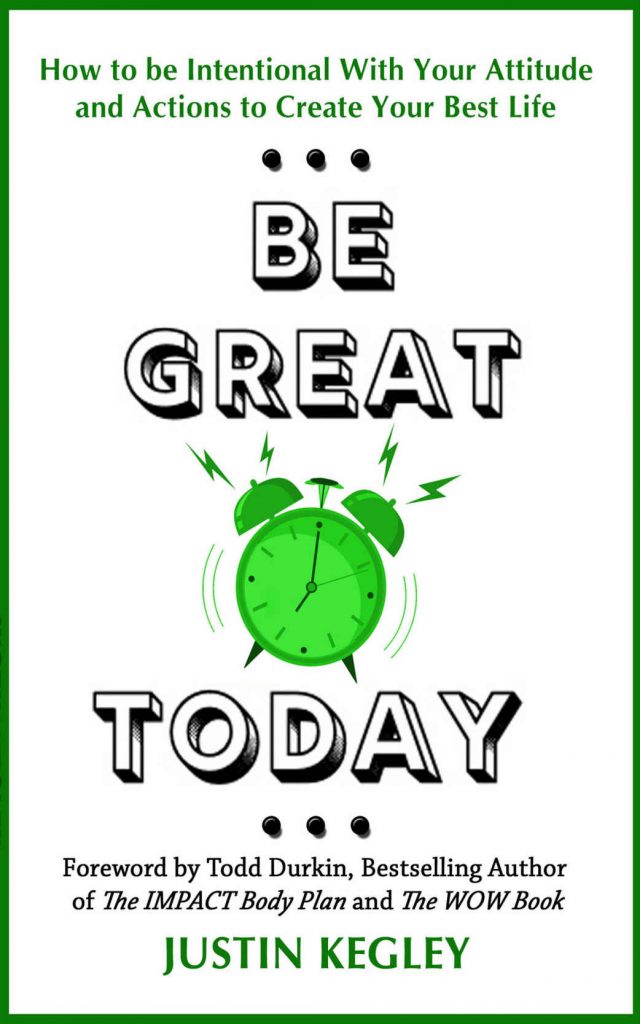 Have you ever found yourself hitting the snooze button when the alarm goes off? You roll over and wish you didn't have to start the day. Have you ever been overweight, out of a job, or looking for hope? Often, we can find ourselves lost, drifting through each day just trying to survive. What if though, you stopped drifting and started living your life with intentionality? What if you were able to take control of your life?
In Be Great Today, author Justin Kegley takes you through a motivating and inspiring journey to show you how you can start to CHOOSE to be your best by being intentional with your attitude and your actions.
This book details his 100 lbs weight loss journey and transformation from Corporate America to being an Entrepreneur.
Not only will you get an inspired by his message, but you will get a specific and strategic 28 Day Plan that will help you start living your best life, TODAY! Are you ready to Be Great Today?